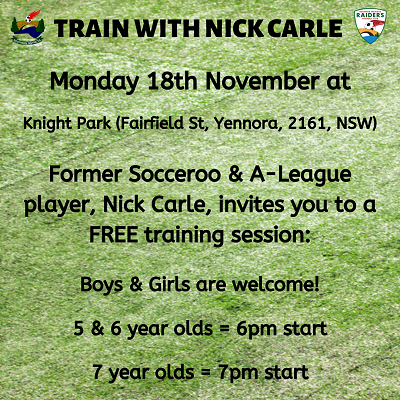 Is your child 5 - 7 years old? Head down to Knight Park on Monday 18th November for a FREE training session with former Socceroo and A-League Player, Nick Carle, and his team of fully accredited coaches. To register, please click here.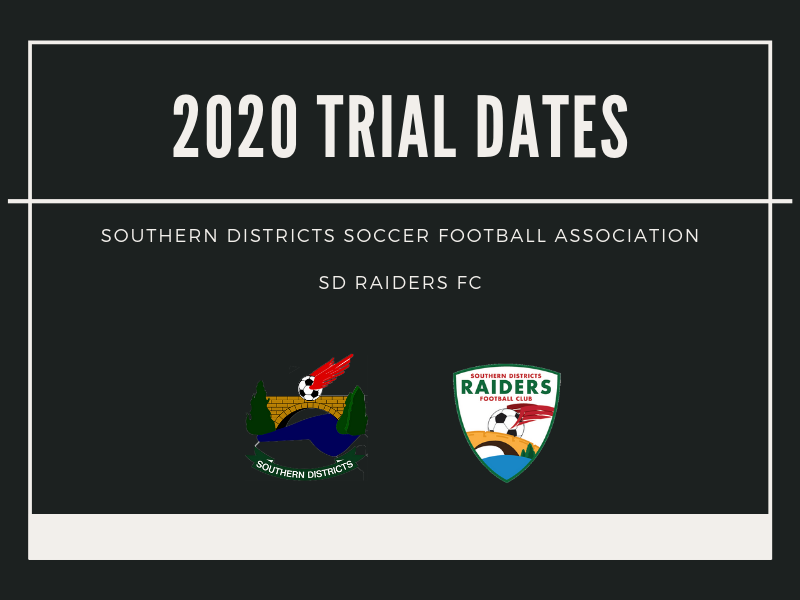 All players must register online before attending their first trial by clicking here. To view the 2020 trial dates below, please click on the program title highlighted in blue. SAP & Girls SAP - Trials Completed *All Girls SAP enquiries are to be emailed to...
The home of Southern Districts Soccer Football Association is at Ernie Smith Reserve Kelso Park (2 Kelso Crescent, Moorebank, NSW, 2170, Australia). SDSFA's administration offices are located at this address. This ground is also home to SD Raiders FC who are the...
Welcome to Southern Districts Soccer Football Association