SDSFA will once again be providing an exciting opportunity for players in the District to continue their footballing experience throughout the year, whilst providing new participants an opportunity to play the world game. Form a team with your group of friends or gather your work colleagues to turn mates into team mates.
Have an issue registering? Contact the PLAY FOOTBALL hotline: 02 8880 7983. 
Starting 13th October 2020 | Team Nominations close 30th September 2020
Games will start from 6pm
STEP 1
Team managers must download the 

2020 Team Nomination Form

 Fill-in, scan and email back to mathew.v@sdsfa.com
STEP 2
Team managers must download the 

2020 Team Registration Form

 Fill-in, scan and email back to

mathew.v@sdsfa.com
STEP 3
If applicable, you must redeem your Active Kids Voucher before registering on PLAY FOOTBALL.
STEP 4
All players must register and pay on PLAY FOOTBALL for

Southern Districts Summer Football.

All managers and coaches must also register on PLAY FOOTBALL.
STEP 5
Join the 2020 Summer Football Team App group.
Please note:
Failure to upload a passport style ID photo on PLAY FOOTBALL will result in one's registration not being approved.
All payments are to be made online via PLAY FOOTBALL.
Maximum of 10 players per team with 7 (including GK) on the field. Though, U6's = maximum 6 players (4 on field + 2 reserves).
ADDITIONAL FORMS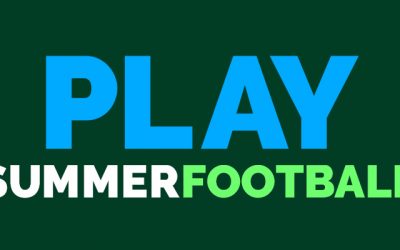 Bring on the heat with this season of Summer Football kicking off on September 3rd, 2019. Nominations will close on the 21st of August 2019 so be sure to register following the prompts below. How to register and for more information, click here. Please note: Failure...
Is your team training for this year's Summer Football season? Check the flyer below for the game schedule. #PlaySumFootball
Before registering for the 2019 season of Summer Football, be sure to check out the fees in the flyer below.